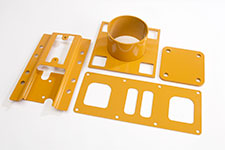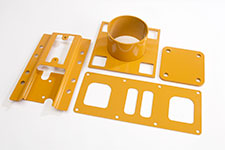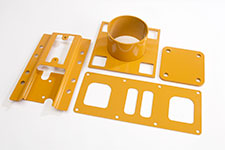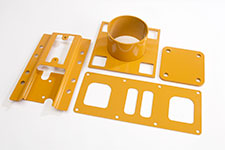 Our team of experienced designers and toolmakers ensure all tooling is produced to provide the most economical and precise solution to meet any requirements.
Regent Engineers believe in constant investment in technology enabling our in-house Tool Room to produce high precision, low cost press tools on short lead times, including:
The latest computer-aided design software (Solidworks)
CNC machining centres
CNC lathes
CNC wire eroding
Regent Engineers Ltd are expertly placed to meet market needs, offering complete engineering solutions for presswork manufacture.
Added capabilities for:
Prototyping
Fabrications
Robotic welding
Laser & assembly capacity
As an ISO 9001:2015 certified company, our customers are provided with competitive priced, quality components with delivery flexibility.
Land Rover Defender range expansion could bring pick-up... https://t.co/ICPj8yBk1n  #LatestNews #UKMfg #GBMfg… https://t.co/ZZ7XBEfCR1

Our fully equipped quality department with UKAS certificated equipment assists our driving towards "zero defect" pr… https://t.co/Qb5BKeELzx
Looking for quality pressings? Our integrated MRP II production management system allows manufacturing & quality,… https://t.co/LR322NMAyQ